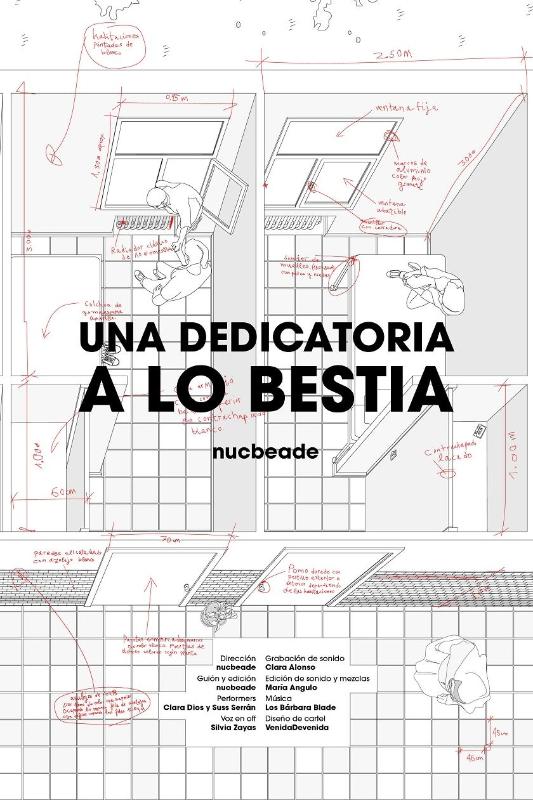 As if engaging in an archaeological task, A Wild Dedication presents different objects found in the Woman Welfare Agency's headquarters in San Fernando de Henares, which was operational from 1944 to 1985. Can a space built for female sexual repression give out traces of rebellion forms? Which affective memory do these 'souvenirs' trigger and how can they be integrated in the historic account on the Franco regime, the Spanish Transition and the first years of democracy?

Other:
Clara Dios
Suss Serrán
Silvia Zayas
Azkuna Zentroa Alhóndiga Bilbao
2020
Universitas Miguel Hernández
2020
Nuevo Candilejas, Otras Miradas del Cine Español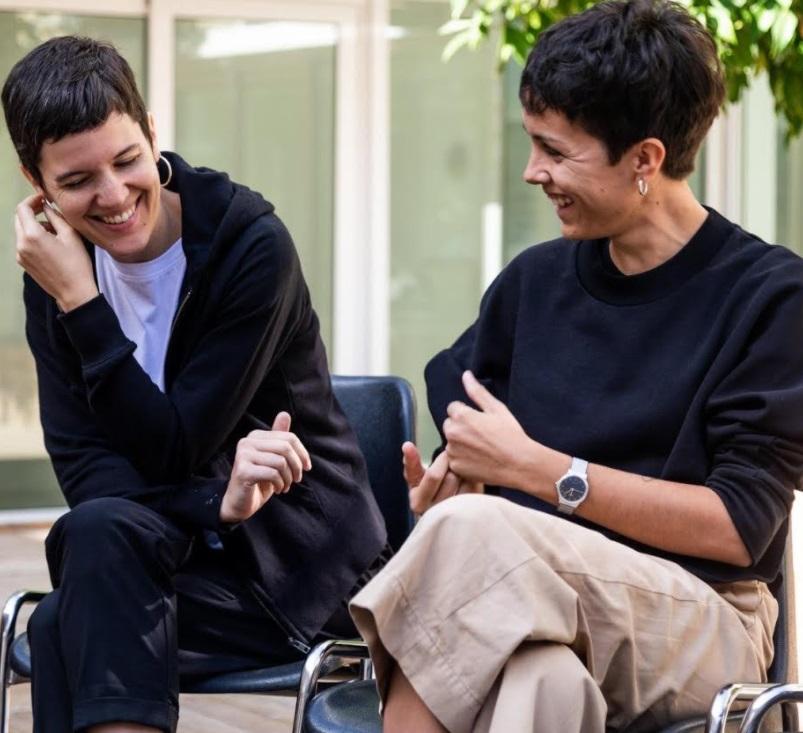 Nucbeade
Nucbeade is a collective formed by the artists Quiela Nuc (1990) and Andrea Beade (1988). Through audio & video pieces, installation and performance, Nucbeade builds and rescues stories outside of hegemonic historiography.

Their first work/manifest, ШАГ (2017), has been screened at international film festivals and art galleries as Kunstraum Kreuzberg/ Bethanien (Berlín), Museum of Impossible Forms (Helsinki), Espositivo (Madrid), RMIT Art Intersect Spare Room (Melbourne) and MELT Festival (Brisbane).

Their latest piece, Una dedicatoria a lo bestia (A Wild Dedication, 2019), won the Best Short Film Award at Alcances Documentary Film Festival (Cádiz) and it has been screened at IX Márgenes Film Festival (Madrid) and it was exhibited at the collective exhibition "Pedagogías feministas. Otras formas de hacer mundo" (Universidad Miguel Hernández, Elche).