Max. tickets

- [November 20, 2020 - November 28, 2020]

Estados Unidos: 1000 Max. tickets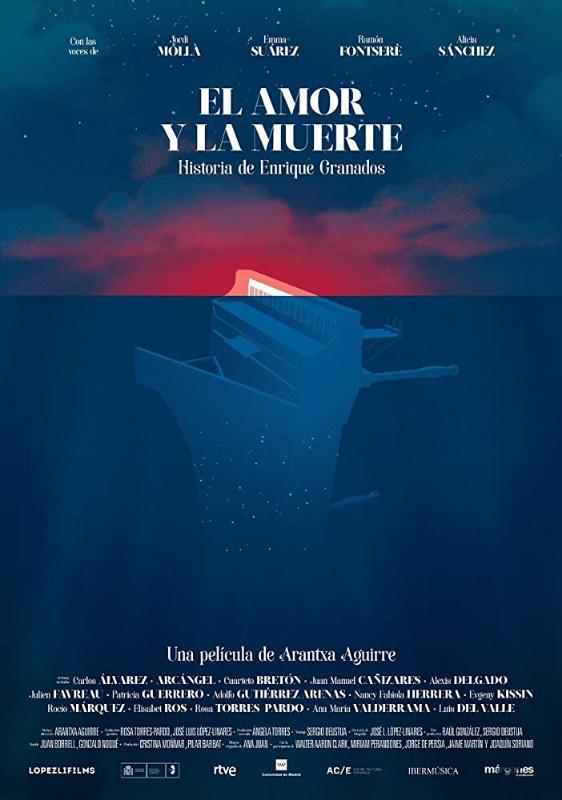 A documentary recreating the life of Catalan composer and pianist, Enrique Granados (1867-1916). It follows his trips to Madrid, Paris and New York, his sensitive nature, the struggle to make his way in life despite his family's economic circumstances, and his first successes. The film, uses archive images, interspersed with versions of the Granados repertoire by performers such as Rosa Torres-Pardo, Evgeny Kissin, Cañizares, Arcángel, Rocío Márquez, Carlos Álvarez and Nancy Fabiola Herrera, among others.
Director:
Arantxa Aguirre
Film Editing:
Sergio Deustua
Art Direction:
José Luis López Linares
Actors:
Jordi Mollá
Emma Suárez
Other:
Rosa Torres-Pardo
Elisabet Ros
Julien Favreau
Cuarteto Bretón
Cañizares
Ana María Valderrama
Luis del Valle
Carlos Álvarez
Nancy Fabiola Herrera
Rocío Márquez
Alexis Delgado
Arcángel
Adolfo Gutiérrez Arrenas
Patricia Guerrero
Walter Aaron Clark
Miriam Perandones
Jorge de Persia
Jaime Martín
Joaquín Soriano